WBRK AND STAR 101




WBRK AM 1340 & WBRK FM STAR 101.7 are Berkshire County's oldest radio stations, serving the region since 1938. WBRK, Inc. is the area's only locally owned and operated radio outlet and broadcasts from the heart of downtown Pittsfield. WBRK is a Full-Service station with a commitment to local programming including news, talk, high school sports and community affairs. Thanks to our loyal listeners for voting us "Best of the Berkshires" 12 years in a row.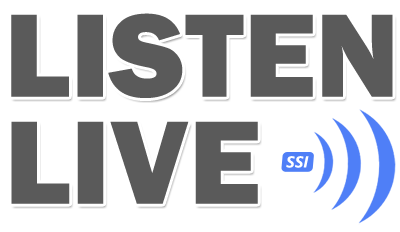 Download the WBRK AM/FM Mobile App for Smart Phone or Tablet
The Rick Beltaire Show

Berkshire County residents have been waking-up to

Rick Beltaire for over 30 years. One of the longest continuously running morning shows in the region, Rick blends his unique sense of humor with great music and all the information needed to start your day. Rick is joined by seasoned veteran Len Bean in the newsroom with all the latest Pittsfield, Berkshire and Massachusetts news. Rick is heard each weekday from 6am through 9am.



Join Gary Thomas from The Wealth Technology Group each Tuesday morning as he talks to you about money, finance, and more!
At the Wealth Technology Group, our mission is simple--to educate and empower our clients to help them make informed decisions about money, to apply our knowledge and experience toward asset accumulation planning, to help protect assets for the next generation, and to provide highly responsive, individualized client service. Because, as Gary is so fond of saying, "it's not what you make, it's what you keep."
Tune in to hear the latest local forcasts with experienced meteorologist Mark Rosenthall or visit his website weatherblast.com

WBRK is celebrating Leap Year with our one day sale on Saturday, February 27th!



In celebration of Valentines Day, WBRK is offering a stand alone item to be auctioned on-line in advance of our One Day Sale later this month.
From Berkshire Hills Coins and Estate Jewelry, sure to please that special Valentine in your life!!! It's a beautiful Ladies 14K white gold bow style ring weighing 8.9grams, containing four rows of Channel Set Princess cut diamonds totaling approximately 1.50 carats with J-K Color and S12-11 Clarity. It is a size 6 ¼. It can be resized and it comes with official appraisal with replacement value. OUR RETAIL VALUE $1200.00
Bidding takes place on our Auction Page beginning at 4PM on Tuesday February 9th and ends at 10PM on February 10th. Bid high and bid often and keep checking to see if you are the highest bidder. Fill out all the necessary information on the form so you can be contacted if you are the highest bidder.
WBRK, INC.

100 NORTH STREET

PITTSFIELD, MA 01201

OFFICE #413-442-1553

STUDIO LINE #413-443-9275

FAX #413-445-5294

EMAIL: WBRK@WBRK.COM